Ilgiz Fazulzyanov "Pinecones" brooch with opal and enamel. Photo credit: Isabella Antonio for katerinaperez.com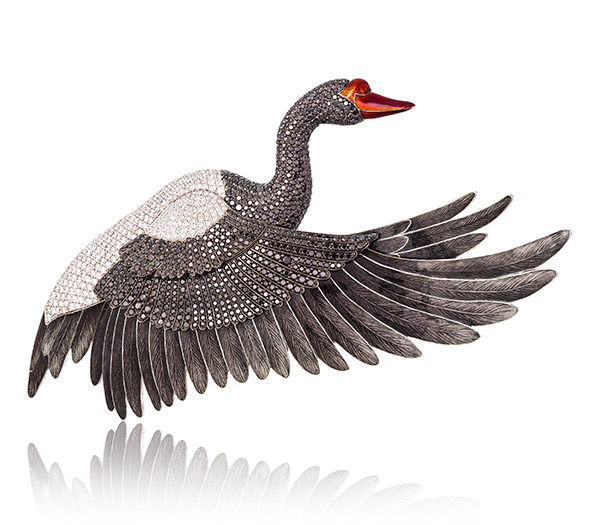 Ilgiz Fazulzyanov creates his extraordinary jewellery using complex hot enamel techniques. This medium of artistic expression makes each of his pieces resemble a precious canvas painted with coloured quartz powder instead of paint. If you get a chance to lay your eyes on one Ilgiz Fazulzyanov's masterpieces, consider yourself lucky.
Seeing an assembly of Ilgiz F. jewels is a rare sight that is appreciated by everyone from a mere admirer to a jewellery connoisseur. Thankfully, this October, you will have the opportunity to see Ilgiz's pieces here in London. The 11 days will fly by very fast, so I suggest you find time amidst your busy schedules to admire these unique pieces by the Russia-based enamel virtuoso.
Earlier this year (April 1 to July 31), a remarkable exposition was held at the Assumption Belfry in Kremlin. Titled 'Jewels Inspired by Nature- Ilgiz F,' the show was a great success and attracted Russian and international visitors alike. Not only were Ilgiz's jewellery, sketches and drawings on display, but also unique watch dials created by him for Swiss company Bovet 1822, using Grand Feu technique.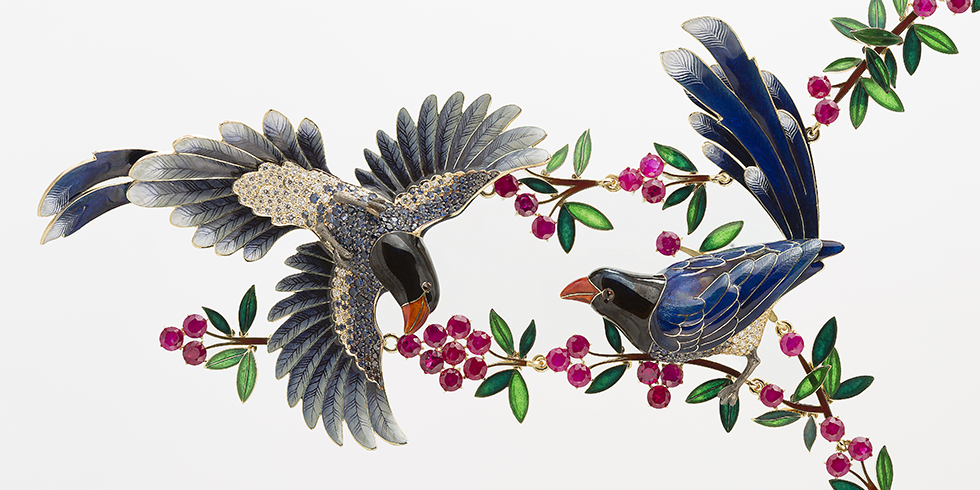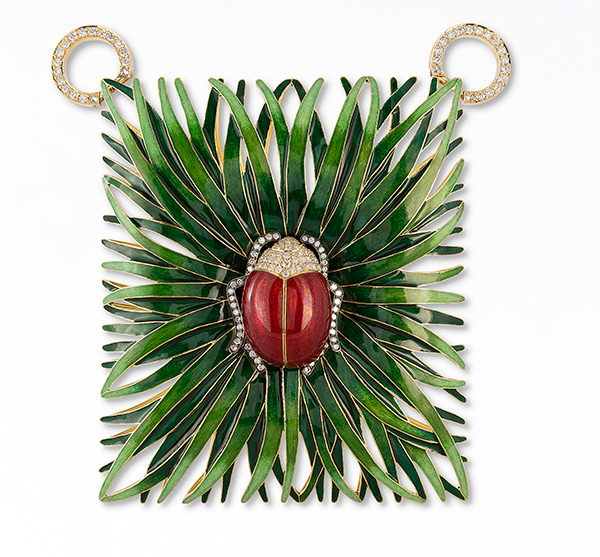 Most of his works can be found in private collections across Russia, Italy, France, UK, Japan, USA. International jewellery experts compare him to masters of Art Nouveau period like Rene Lalique and Georges Fouquet, thus exemplifying the modern master's high level of skill.
The London exhibition will take place from October 4-15 at Annoushka's boutique in Cadogan Gardens. The unique feature of the event is the possibility to purchase items on display instead of just admiring them like visitors did during the Kremlin exhibition. You just need to make an appointment for a private viewing in order to purchase the jewellery.
Are you already looking forward to seeing the masterpieces that brought Ilgiz international recognition? Well, apart from them, you will get to see his early works. I don't want to talk about all the exhibits right now, but I sure want to tickle your fancy with a brief preview. You will see the Black Swan brooch in white gold set with black and colourless diamonds, embellished with hot enamel details. It will be showcased along with the Magpie brooches in yellow gold with colourless, black diamonds, sapphires and rubies. Both these pieces will surely come with very exciting and original 'company'! KP
Photos of Poppy pendant and Pinecones brooch: Isabella Antonio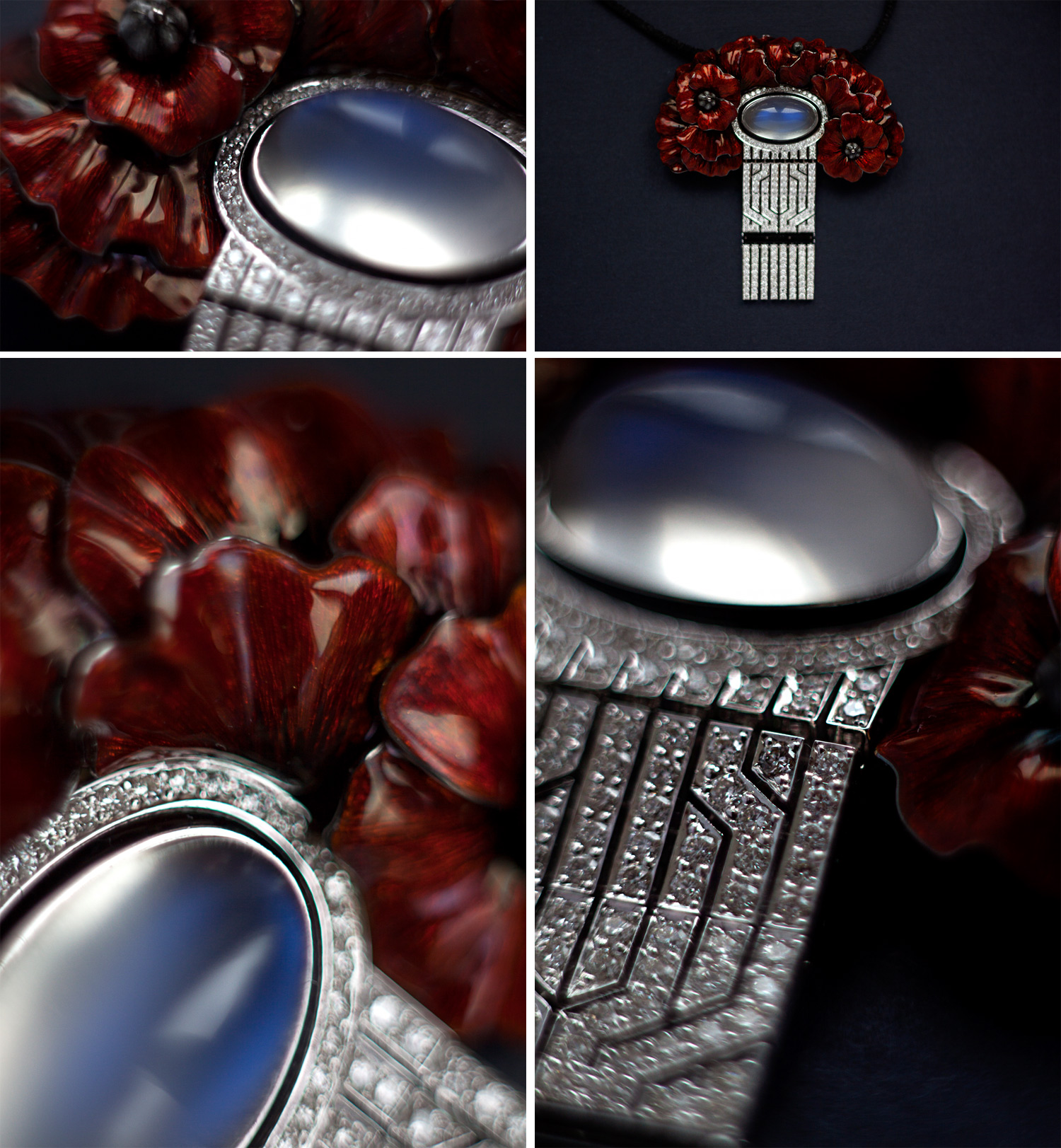 Ilgiz Fazulzyanov "Poppy" pendant with moonstone, diamonds and enamel. Photo credit: Isabella Antonio for katerinaperez.com