It is at this address that Ekaterina Kostrigina has opened her brand new boutique, which I have had the pleasure of visiting and am now inviting you to come and check it out with me. The jewellery salon is split into two sections: a main hall and the VIP area. Stepping over the threshold is like being transported back 150 years in a time-machine.
Flickering candlelight from gold candlesticks on the flowery white stuccoed walls, reflected in oval mirrors, creates an atmosphere of mystery, while the chandelier reflects the creativity within. Jewellery diplays are tucked in white cabinets and in the alcoves of the walls. If you stop for one second and let your legs give way and sink into a white chair, it feels as if time has stood still.
"I worked with an architect on the design of the boutique; we wanted to create the easy atmosphere of Provençal France, with light interiors and unobtrusive décor. We wanted to create a place people would want to spend time in and come back to," says Ekaterina.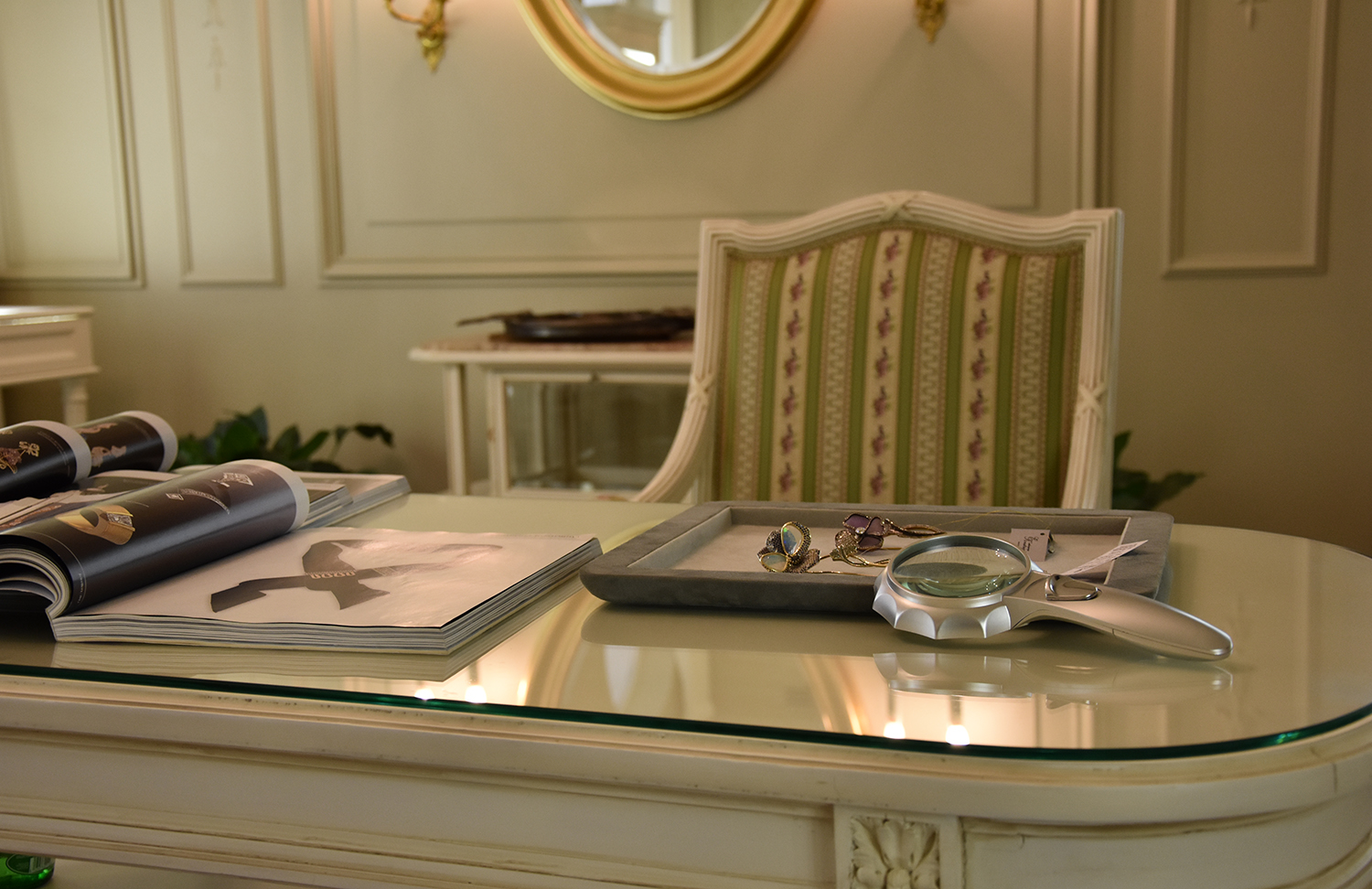 Ekaterina Kostrigina's taste in jewellery is influenced by the incredible array of family antiques she has in her 'Treasures of St Petersburg' antiques salon that is located around the corner from her boutique. Her first clients often wanted to add a more contemporary jewellery piece to their vintage collection or give a new lease of life to one of the existing pieces, and Ekaterina made this desire a reality; this used to be, and still is, her primary work. When completing her designs, she always follows her own vision.
"I am absolutely incapable of creating something I don't like. For me it is very important that the jewellery I make is something I would like. I would even go so far as to call it a deal-breaker," says the designer.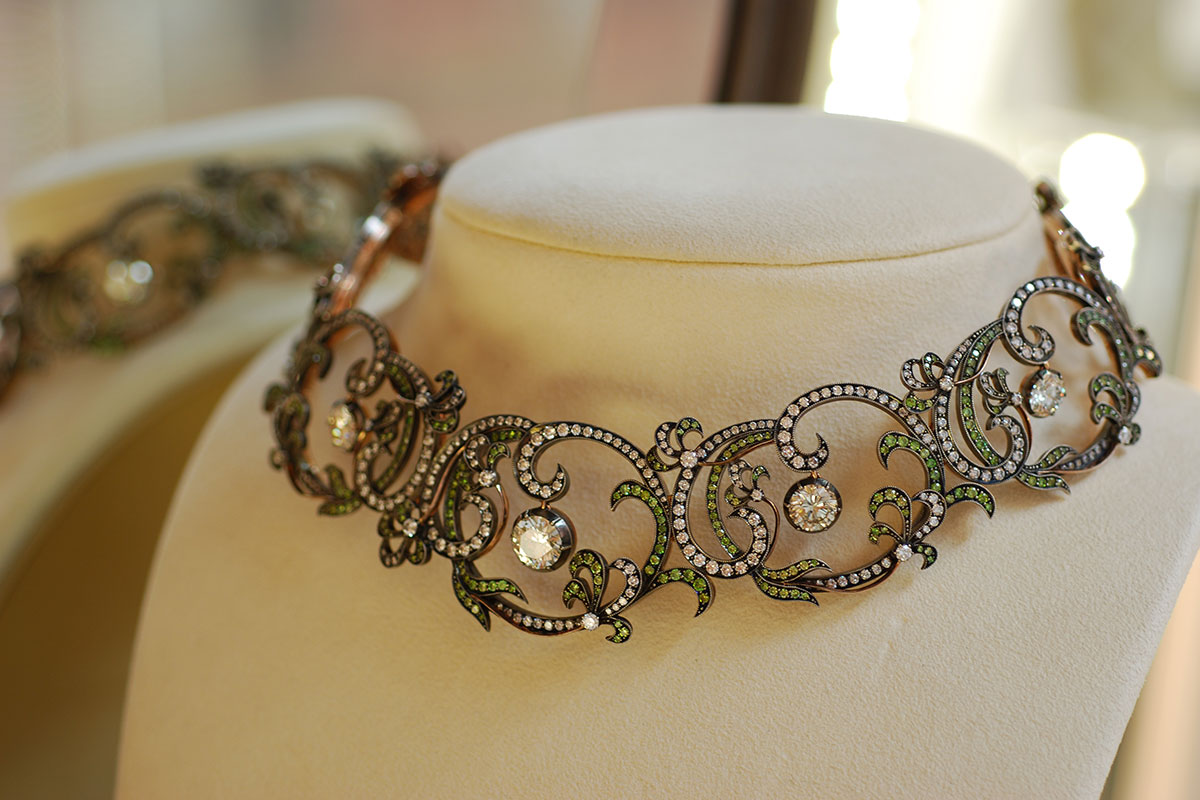 Her current work can be split into three fields: classic jewellery influenced by the antiques that Ekaterina surrounds herself with; jewellery made with features such as insects or flowers carefully cut from gemstones; and unique fantasy jewellery made up around the specific features of a key central stone. Old-fashioned technique such as vintage bezel setting, carved stones and different types of enamel run side by side with ultra-modern techniques, allowing the jewellery maestro to bring her fantastically original creations to life. To apply all these techniques, Ekaterina relies on a team of specialists in their field, from jewellers and artists to stone-cutters and enamellers.
Juicy berries translucent petals, floating butterflies and dragonflies, high art brooches, flowery necklaces and earrings, threads of baroque pearls wrapped around your neck as a necklace…the themes of her work are always shifting and changing but are always uniform in their spectacular beauty and sublime originality.