Caratell
Singaporean brand Caratell was founded in 2004 by jewellery designer Michael Koh. He studied Jewellery Design at RMIT University before launching his career in various jewellery companies. However, as acknowledged by Michael himself, he could not reach his full creative potential when trying to create a line of commercially orientated jewellery. So the young man decided to set up his own brand where the art of making precious pieces would play the leading role, alongside an individual approach to developing each item of jewellery. Ever since, Michael Koh has been designing exclusive jewellery, often with rare gems that he sources directly from the mine. This year, Caratell won Luxury Lifestyle Award in the "Singaporean Jewellery Brand" category.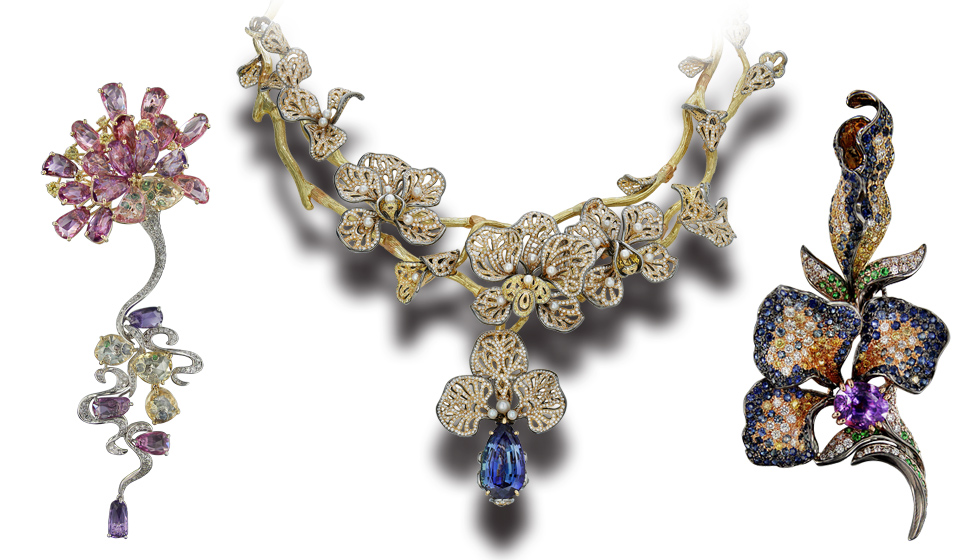 Mike Joseph
The Mike Joseph brand is not just débuting at the COUTURE show: its jewellery will be presented to the public for the first time ever. The new brand has every chance of a successful début, as in 2015 Mike Saatji (the brand's creative director) won first place in the "Gold Jewellery Below $20,000" category at the COUTURE Design Awards. Mike Joseph pieces are not to be considered commonplace in character, and they have a lot of energy despite being woven from fine gold lines and delicate diamonds. Rings, which flow into bracelets, chokers with their interchangeable decorative elements, earrings which can be worn in several different ways – they all highlight the extraordinary vision and beauty of Mike's aesthetics. And by the by, almost all of the pieces are made using a special technique for working gold, allowing the jewellery to easily adapt to the curves of the wearer's wrists and neck.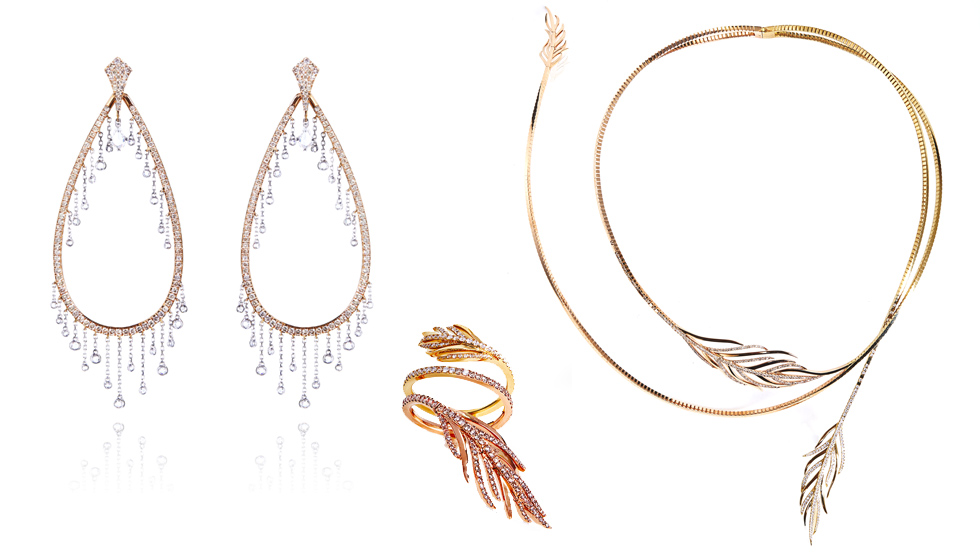 NC Rocks
At the head of the NC Rocks brand are two beautiful women: mother-and-daughter team Nadine Hammoud and Cherine Altobaishi. Their passion for the art of jewellery and love of jewellery design come from a fairly young age, so the creation of their own brand was really just a matter of time. Now they work together to create vivid and memorable pieces with geometrical patterns with focus on colour and shape. For example, a saturated blue is dominant in much of their jewellery –reminiscent of the depths of the sea and the evil eye – as is yellow, conjuring up the bright light of sunrise. Nadine and Cherine also use straight lines in their design to give their jewellery an art deco feel, with the fashion of the 30s and 50s embedded into the items' sharp contours. There is a clear sense of the artists Kandinsky and Mondrian's influence, meaning the NC Rocks collection can be considered a symbiosis of sorts between fashion, jewellery and paintings.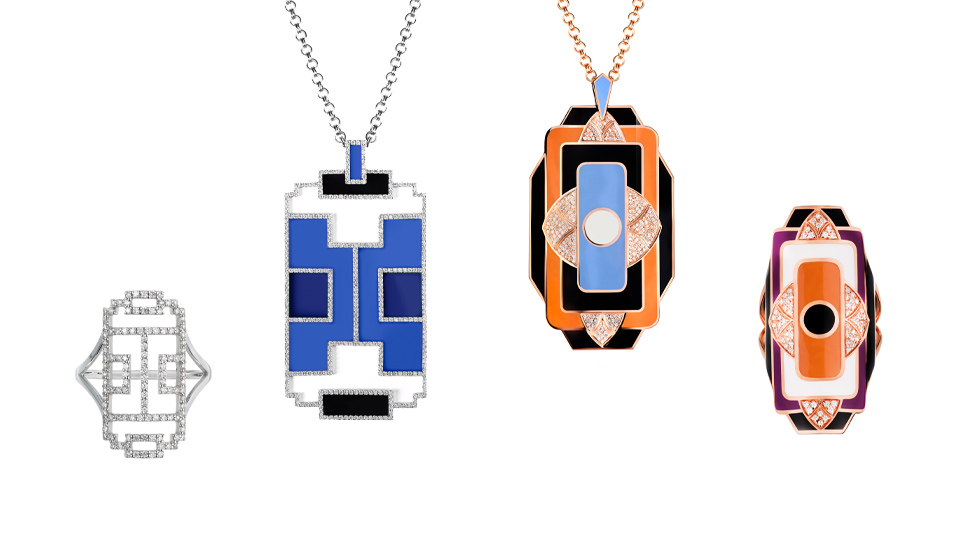 Neha Dani
Neha Dani is a jewellery designer from Delhi, India, who began making High Jewellery under her own name in 2015. In the same year, she participated in the JCK jewellery show where she won the well-deserved title of "Rising Star". Creating one-off piece of jewellery, Neha pays much attention to detail. It could be even said that she likes creating complexly formulated jewellery that you could look at for hours on end. Each piece is like a mini sculpture, decorated with coloured and colourless diamonds of different cuts. In the latest collection, Cadence, the designer added colour using emeralds, sapphires, tanzanites and tsavorites. No doubt the gemmological education that Neha received in the British and American Institute of Gemmology prevents her from ignoring the alluring beauty of gemstones.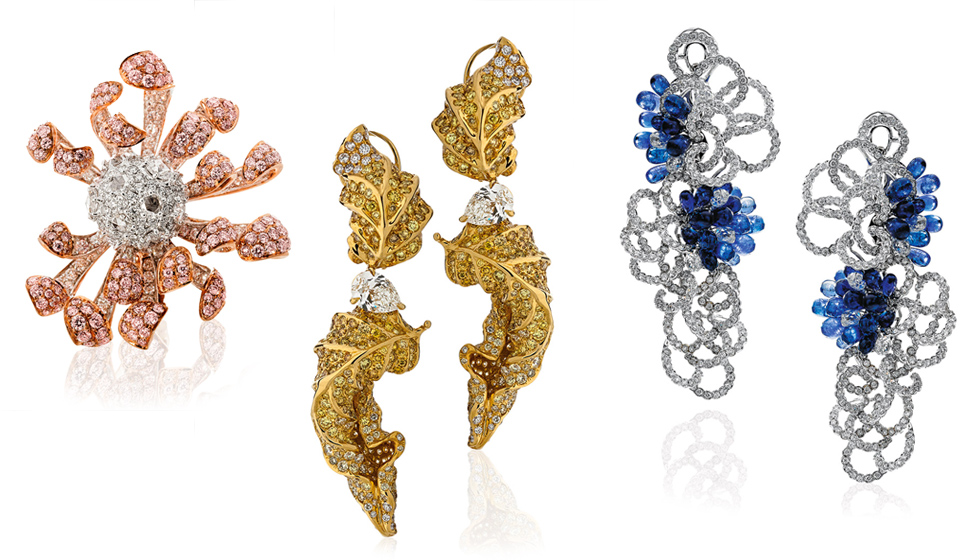 Ruifier
I've been keeping an eye on Ruifier, founded by Central St. Martin's graduate Rachel Shaw in 2013. The brand's name is derived from the word "reify", meaning the creation of a tangible object from something abstract. It is in fact exactly what Rachel is doing: observing the world around her, be that silhouettes of skyscrapers, sun rays, beautiful landscapes, and then translating this into minimalist and fashionable jewellery. Rachel's very first collection was in monochrome: gold, silver, diamonds. But over time she has become more and more imbued by a love of colour, and her jewellery has become colourful, "saturated" in bright and iridescent tones.