Despite the complexity of its creation (yes, in most cases it takes about 2 years to produce a high jewellery collection!) and its small pool of potential buyers, high jewellery is a resilient form of artistry and fine craftsmanship. Just like couture fashion, it exists in a bubble at the upper echelons of its industry, somewhat protected from the fluctuations of time, society and economies, and serving a privileged few who are similarly immune to the challenges of the present. However, the recent COVID-19 pandemic has rattled the pedestal of high jewellery like never before, delaying its supply of gemstones, delaying its production, rescheduling opportunities for brands to meet their private collectors, and cancelling the red-carpet events that are the stage for one-of-a-kind creations. How has this changed the world of high jewellery and have any of these changes been significant?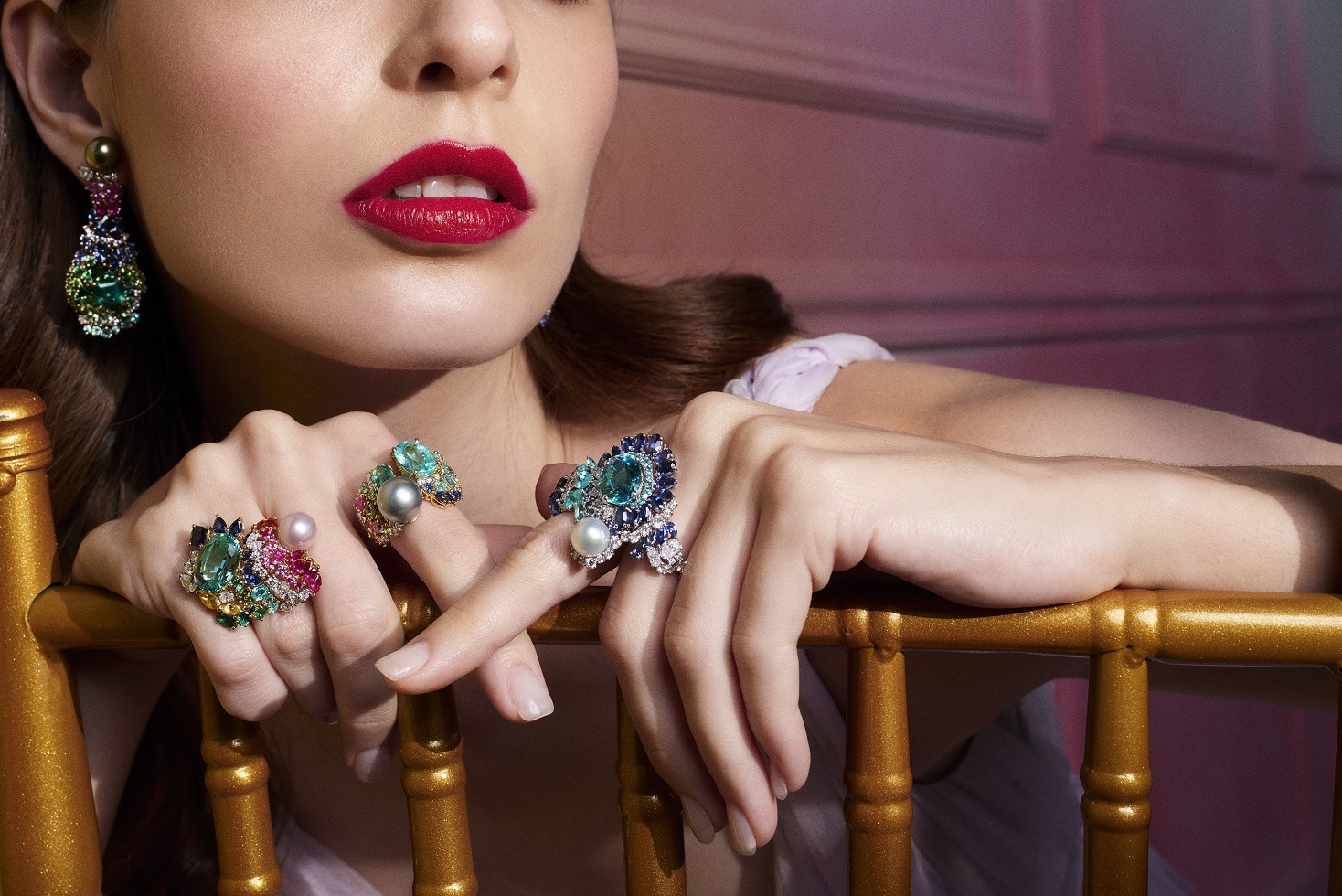 This is the first time high jewellery has ever been at a societal disadvantage as, unlike its more accessible peers, it can't turn to digital quite as easily. To buy a unique creation with important gems is an emotional purchase; the potential wearer needs to fall in love with the combination of gemstones, the perfect placement of diamonds and the story it evokes. Historically, high jewellery brands have sought to make us dream with their collections, which are inspired by the enormity of the universe, the majesty of past kings and queens, the wonders of global cities, or the iconic designs that have shaped a maison's identity over many decades, if not centuries. In the time of COVID-19, the opportunities to discover these stories and develop an emotional connection with them have been taken away. Showrooms are closed and private viewings are restricted, which has created a distance between the brand and the buyer. And those who are purchasing pieces at a distance may have experienced delays and spiralling secure shipping costs as the world descended into a COVID-19 slowdown.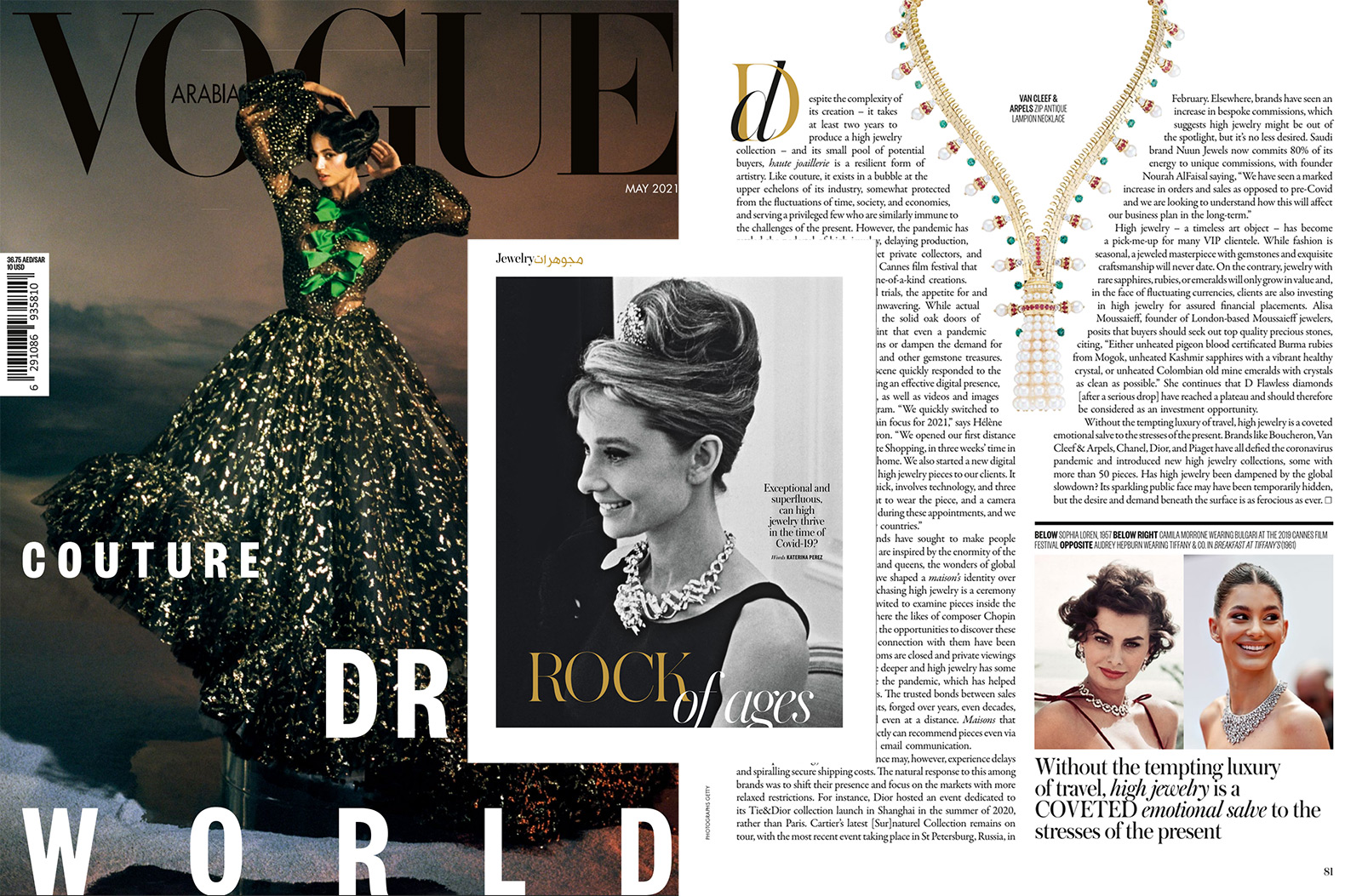 The last 12 months have also seen fewer award ceremonies, parties and red carpets, which means high jewellery has not been adorning our favourite celebrities. The Cannes Film Festival – a bastion of finery for international artists, actors and models – has been delayed until July 2021. In 2020, high jewellery maisons of the Place Vendôme turned to the likes of Russia and China to showcase their creations, largely due to more relaxed COVID-19 restrictions in comparison to Europe. For instance, Dior hosted a significant event dedicated to its Tie&Dior collection launch in Shanghai in the summer of 2020 and not in Paris like every year before that. Cartier's latest [Sur]natural collection remains on tour with the most recent event taking place in St Petersburg flagship boutique in February.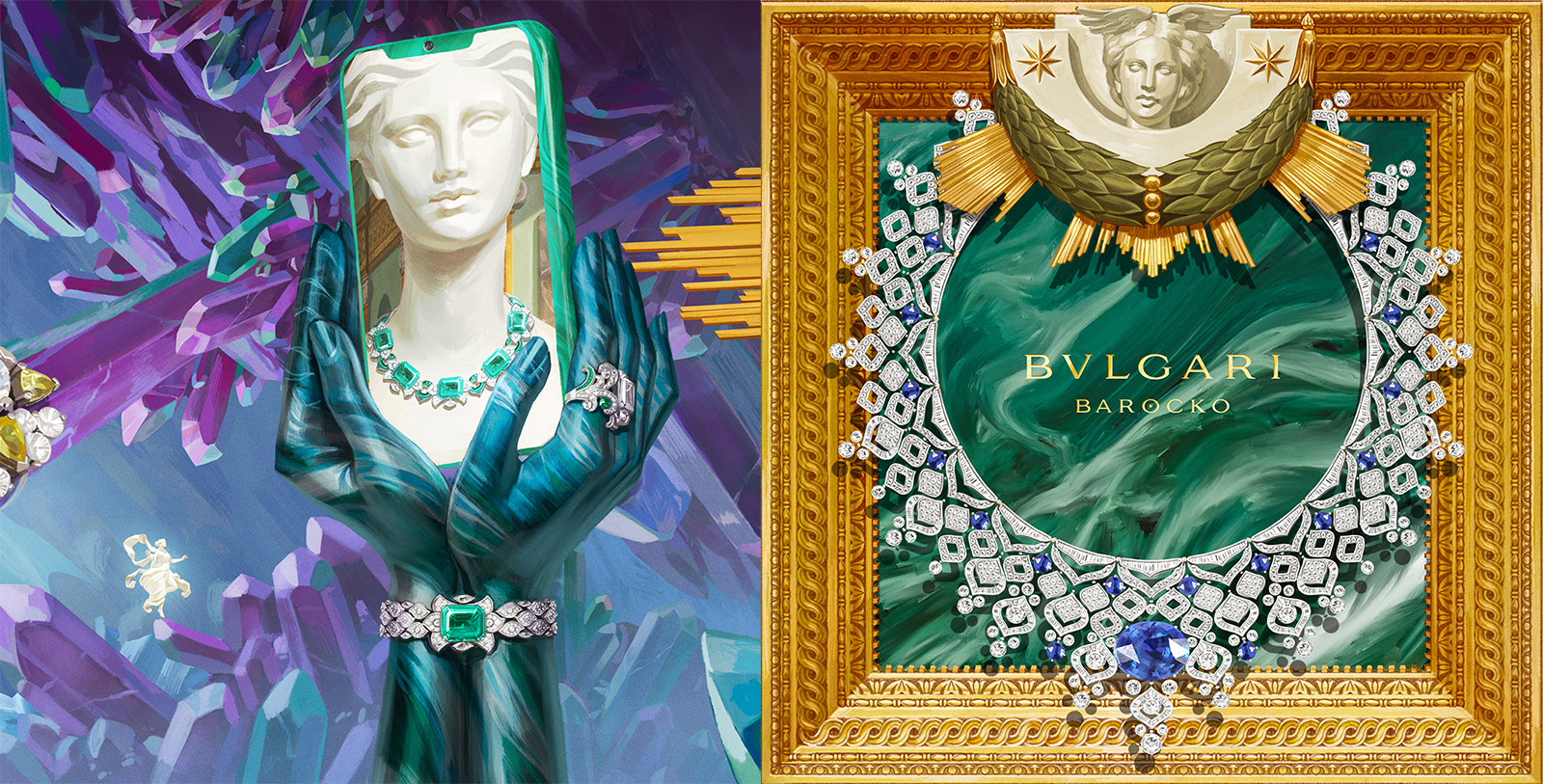 And yet, despite these phenomenal challenges, the appetite for and appreciation of high jewellery is stronger than ever. It seems even an international pandemic can't hold back the latest collections or dampen the demand for large diamonds, natural sapphires and other gemstone treasures. Brands have focused their attention online, investing in beautiful digital look-books bursting with gouache drawings, as well as videos and images on their Instagram platforms. Jewellers have used technology to make discovering their latest collections as effortless as possible, such as Bulgari's Baroko Collection app, which gave private clients a way of exploring the latest pieces in the summer of 2020. David Morris, launched its Renaissance Collection online in collaboration with Farfetch in February 2021, which has certainly helped in introducing the British brand's name, craftsmanship and signature style to a wider audience. In fact, an e-commerce partnership of this nature has never happened in the world of high jewellery before… I expect many Maisons will be eagerly watching to see what happens next and possibly follow suit.
Place Vendome giant Boucheron quickly switched to digital in 2020 and it will be the main focus of the Maison throughout 2021.
"We opened our first distance selling platforms in France and Japan called 'Boucheron Remote Shopping' in three weeks' time. It provides online support for clients' purchases when they can't go out. We also started a new 'digital selling ceremony' for High Jewellery pieces with a full protocol which needs to be quick, involves technology and three people: the salesperson, an assistant to wear the piece and a cameraman. We managed to sell pieces during these appointments, and we are implementing the concept in many countries. We also received great feedback from our clients following the upgraded boucheron.com chatbox that allows the visitors to either connect to an advisor in customer service, or a sales associate in a boutique. This new service allows our visitors to enter a Boucheron boutique remotely", explains Hélène Poulit-Duquesne, CEO Boucheron.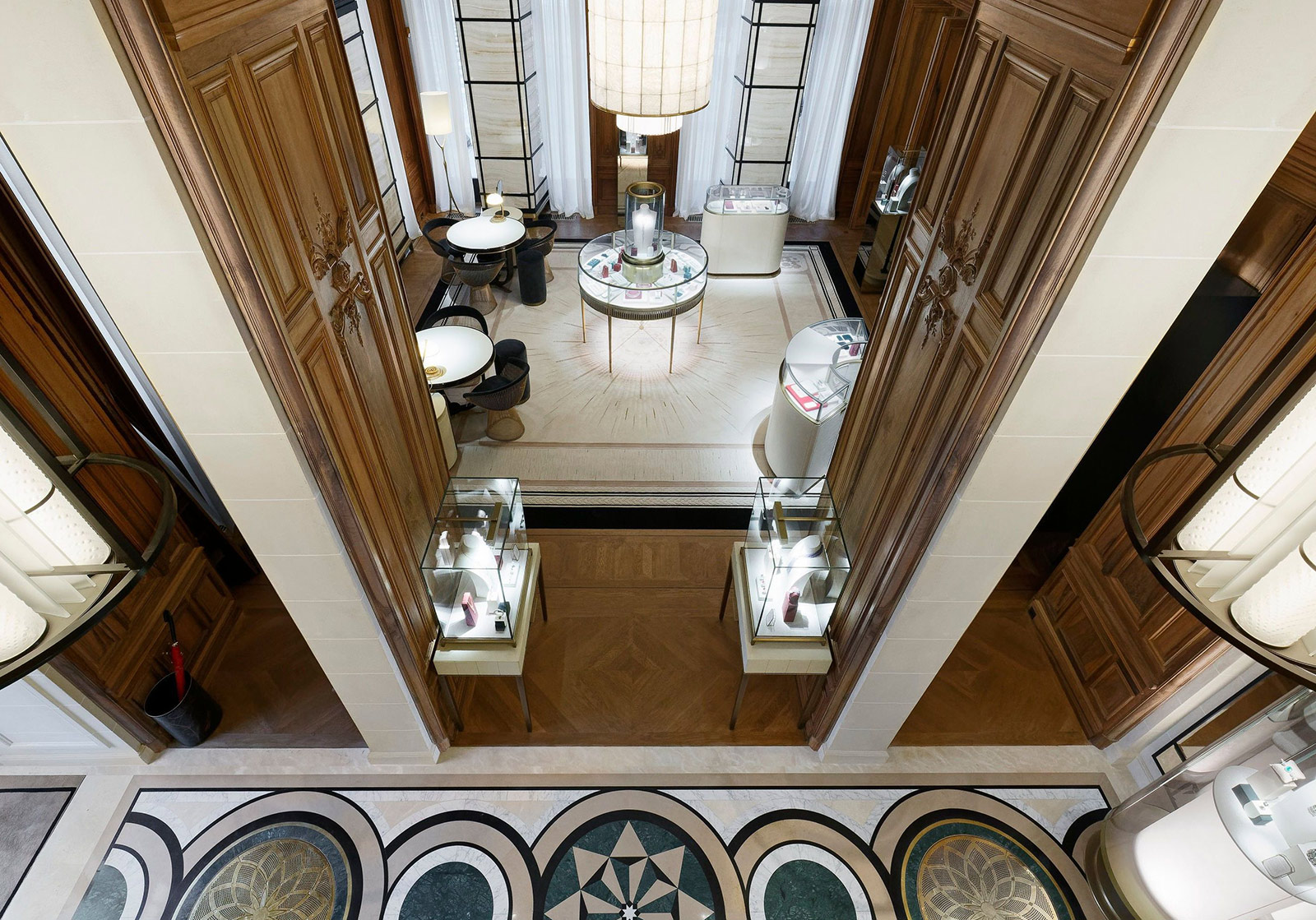 I think you will agree, reader, that high jewellery does have some advantages that have helped it survive this pandemic. The trusted bonds between sales professionals and their private clients, forged over years, if not decades, have ensured sales have continued even at a distance. These individuals know the tastes of their clients perfectly and can recommend pieces even via conference calling, messaging, email and even Instagram communication. Having talked to many private jewellers who create one-of-a-kind pieces, I was pleasantly surprised to learn that most of them have seen an increase in bespoke commissions, which suggests high jewellery has been out of the spotlight but no less desired. Saudi brand Nuun Jewels now commits 80% of its energy to unique commissions, with founder Nourah Al Faisal saying: "We have seen a marked increase in orders and sales as opposed to pre-Covid and we, of course, look to understand how this will affect our business plan in the long-term."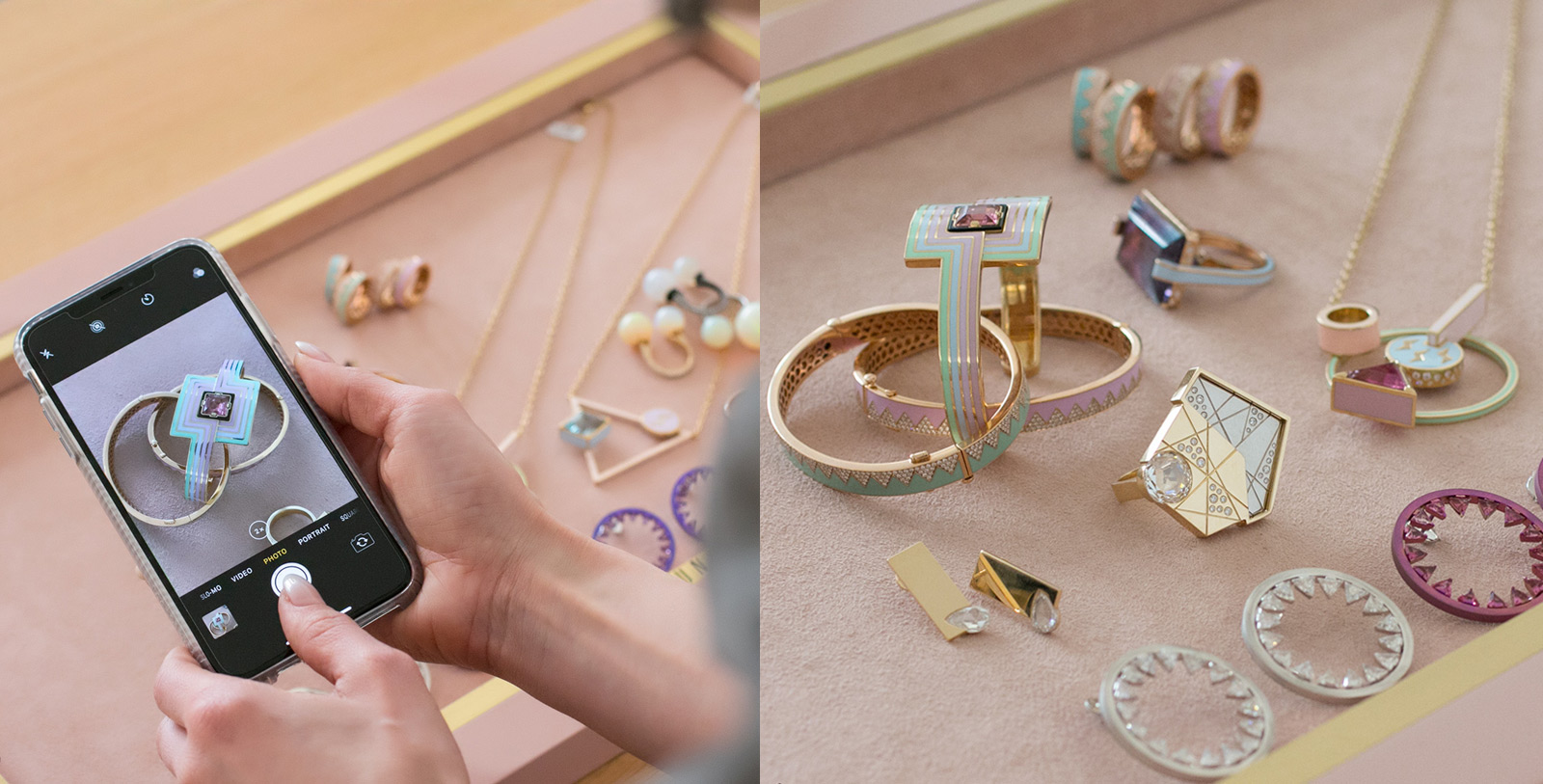 Without the tempting luxury of travel, high jewellery is a coveted emotional salve to the stresses of the present. Brands like Boucheron, Van Cleef & Arpels, Chanel, Dior and Piaget have all defied the COVID-19 pandemic and introduced new high jewellery collections in January 2021, some with more than 50 pieces and there is more to come this July. Has high jewellery been dampened by the COVID-19 pandemic? Its sparkling public face may have been temporarily hidden, but the desire and demand beneath the surface are as ferocious as ever.